Are you sure that the title deed of your land
are the right one that you want to buy?


Are you sure that the seller is the owner
of this property that you want to buy?


Are you sure that the road not
pass on your land in the future?
We can help,
check and advise you.
The Thai law firm
you can trust !

TRANSLATIONS
COMPANY FORMATION
WORK PERMIT
ACCOUTING SERVICE
VISA-PASSPORT
REGISTREATION OF MARRIAGE
DRIVING LICENSE
LEGAL ADVICE
ALL BUSINESS LICENSES



UEBERSETZUNGEN
FIRMENGRUENDUNGEN
ARBEITSGENEHMIGUNG
BUCHFUEHRUNG UND
STEUERBERATUNG
VISA-REISEPASS
HEIRATREGISTRIERUNGEN
FUER AUSLAENDER
FUEHRERSCHEIN
RECHTBERATUNG
ALLE GESCHAEFT LIZENZEN



รับแปลเอกสารทุกชนิด และรับรอง
เอกสารแปล
รับจดทะเบียนจัดตั้ง – แจ้งเลิก ห้างหุ้นส่วน บริษัท
และร้านค้า
รับดำเนินการจัดทำบัญชีด้วยเครื่องคอมพิวเตอร์
รับปรึกษากฎหมาย คดีความต่างๆ และรับว่าความทั่ว
าช อาณาจักร
รับดำเนินการขอใบอนุญาตประกอบการธุรกิจทุก
ระเภท



And all other services for
foreigner.
We have answer all of your
questions.

Und alle anderen Serviceleistungen
für Ausländer.
Wir beraten Sie gerne bei allen
Ihren Fragen.

WE SPEAK / WIR SPRECHEN
DEUTSCH, ENGLISH, THAI.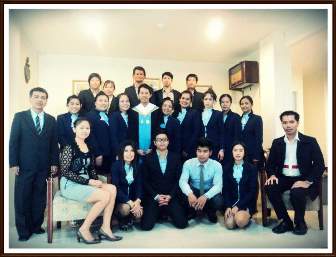 P&A International Law Co.,Ltd.
HUA HIN OFFICE OPEN
MONDAY – FRIDAY 10.00 AM. – 4.00 PM.
83/14, 5th Floor, Wongchomsin Building
Phetchkasem Road
Hua-Hin Prachuabkhirikan 77110
Look at the map below:
(will open in a new window)
Google map

Show P&A International Law Co.,Ltd. on a bigger map
TEL.: +66 (0)32 532973 +66 (0)32 532974
FAX: +66 (0) 32 532975
Director Polpinit Chinasit (Ton): +66 (0)81 686 9722
Contact Form